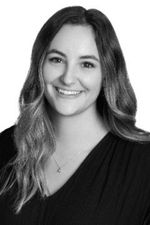 Laura Myers
joined the Smith/Richards Group in 2021. Laura began her time at the firm in a year-long internship before transitioning to a full-time position. Laura comes especially well-qualified as she is the firm's first hire to specifically earn a college degree focused in financial planning.
Read More
Laura recently graduated with a specialization in Personal Financial Planning from Central Washington University's College of Business. While attending CWU, Laura was awarded the Julie and Randy Back Scholarship in Personal Financial Planning for her dedication to a career in the industry post-graduation. Laura was also recognized academically for being in the top 20 students graduating from the College of Business.
Laura currently supports multiple teams at the firm to help deliver an excellent client experience.
Laura grew up in the Seattle area and is happy to be staying close to family and friends. Laura enjoys going to concerts with friends, spending time camping in the summer, and going snowboarding in the winter. While Laura enjoys staying busy, she can also be found baking or reading a good book.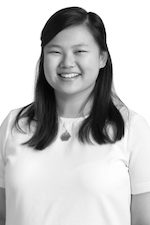 LEAH CARTER
joined the Smith/Richards Group in 2019 as part of the operations team. She helps ensure that clients have the smoothest experience possible while setting up and maintaining investment accounts. Leah graduated from Seattle University with a B.A. in Psychology.
Read More
Prior to joining SRG she worked in the behavioral health industry where she assisted psychiatrists and psychologists to improve the quality of their patients' lives. Leah strives to incorporate this care into her work at SRG, where she enjoys working closely with clients helping them to implement changes to their financial picture that will help them to achieve their long-term goals. Leah lives on Mercer Island with her cat Louie and is an avid animal lover. She enjoys game nights with her family and adventuring to new restaurants with friends.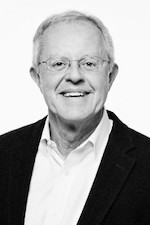 KIRTLAND SMITH
fully retired in early 2020. After a successful career that spanned over 40 years his legacy will be felt for generations throughout both the clients he served and the firm he co-founded. Many of his original clients are still served by the next generation that he helped to build.
Read More
Kirt and his wife Shelley recently moved full-time to a small town outside of Palm Springs, CA. Along with their faithful pup, they can be found traveling up and down the West Coast in their Airstream trailer.
*MassMutual is the marketing name for Massachusetts Mutual Life Insurance Company (Springfield, MA 01111-0001).